What's New Archive 2009-2010
June 26, 2010:
At last, I'm finally posting a few new book reviews.  I re-read one classic science fiction novel that also falls into the classic literature category.  Brave New World is classic for a reason.  Everyone should read it.  It's amazing to see how many aspects of Aldous Huxley's satire of the future from way back in 1932 have parallels to our current world in 2010. 
I also read a more recent science fiction novel from Iain M. Banks, one of my favorite writers, which turned out to be extremely disappointing. Use of Weapons started off with great promise but was ruined by the ending. What was Banks thinking?
In addition, I read a facinating modern novel/comedy/love story/psychological mystery which was very well written.  For an entertaining dive into sleep disorders and the comedy and tragedy that can result from miscommunication, check out House of Sleep by Jonathan Coe.
What took me so long to add new reviews?  See below. The only free time I've had for reading was when I traveled to Germany for a two week trip where I had lots of time to read on the plane and in the evenings.
What I've Been Doing or
How and Why I Left a Great Job at HP
Well, I finally took the plunge and left my "stable" career job with HP to jump on board a relatively new start-up company in the renewable energy field.  Why would I throw my life and family into the turmoil of changing jobs and moving to another city?  As usual, there is no simple answer.  But the bottom line is that I estimated my job was going to be eliminated in the next 2 to 3 years so I started to occasionally look for other job opportunities.  With the economy being so bad at this time, I didn't expect to really find any attractive opportunities for at least a year or so.  However, I saw an equipment engineering position advertised with requirements that matched my resume about as well as one could imagine.  I submitted my resume to the company's on-line job department and within a month received an e-mail asking to set-up a phone interview time.  I assumed my chances for the interview to lead to an employment offer were minimal because my friends who were laid off over the last year had warned me that most engineering job openings received at least 400 applicants.  On the other hand, I had the luxury of still being employed so I didn't have any severe pressure to land the job.  At worst, I figured, I would get the chance to brush up on my interviewing skills which I desperately needed since I had not interviewed outside of HP in 17 years.
I'll describe the convoluted process I went through to finally get an official job offer later.  Suffice it to say, that a couple months later I had a decent salary offer, although it was essentially equivalent to my salary at HP.  However, there were two large concerns I had to consider.  First, the location of the job led me to decide I would need to uproot my family and move if I took the job.  Second, I wasn't sure that this new company would provide better job security than HP.
The new company is located about 65 miles away from my house in a much larger metropolitan city compared to my current much smaller city with a population of only about 45,000 people.  Commuting from my current location would be possible short term, but is not attractive long term.  Without traffic, my commute would be about 1:20 but with traffic I could expect a 1:30 to 1:45 commute.  So, I decided I would have to plan on moving if I took the job.  The prospect of moving is daunting, to say the least, as I have been living in my current house for 17 years.  I also have two daughters.  One is a freshman in high school and one is in 7th grade.  In addition, my wife has a nice half time job at an elementary school only a few blocks from our home.
I started comparing the pro and cons of accepting the job offer.  Some of the key items are listed below:
Pros of Changing Jobs: 
This company has growing employment and revenue in the US.  They are building manufacturing facilities in the US while most companies, including HP, are sending most, if not all, of their manufacturing to other countries.
The job would involve acquiring and setting up automated assembly equipment for a completely new factory.  I would be starting on the ground floor and would be at least partly responsible for the birth of a new manufacturing facility in the US.  Of course there would also be a lot of pressure to make the factory successful while meeting the schedule, cost, and quality objectives.
There would likely be chances for career advancement
I would be working in a "green" energy field so I could feel good about making a positive contribution to the environment.
Even under a worst case scenario where everything went wrong and the company decided to close down the plant, I would probably have a job for at least 2 years and, by then, the economy would most likely be better so there would be more job opportunities.  In addition my new job location would be near a lot of high tech industry so I could most likely have a chance to get another job without having to move.
I would be working for a company that treated employees better than most.
I would be working on a small engineering team.
I would get to work with new equipment, new processes, and new equipment vendors.
I wouldn't have the stress of wondering if I was going to be included on the next layoff list for HP.
If I could sell my house, I could buy a house in a buyers market.
Cons for Changing Jobs:
I would have to uproot my family.
My two daughters would have to change schools.
I would have to sell my house during a bad real estate market.
My wife would have to give up a sweet half time teaching job at an elementary school and, if she could get a job after we relocate, she would probably have to work full time.
Changing jobs and moving are two of most stressful events a person encounters and my wife and I don't need more stress
 
Pros of Staying at HP:
I would not have the stress of moving or the stress of changing jobs
I would be able to continue working with close friends and a whole host of excellent co-workers that I respect and trust.
I know the ins and outs of working for HP and I know what's expected of me.
I could continue to support a company that provided an outstanding place to work for many years
Cons of Staying at HP:
Due to all the layoffs that occurred over the last few years without a corresponding drop in the amount of work that needs to be done, salary engineers in Corvallis are generally expected to work a minimum of 50 to 60 hours per week with most working even more hours.  This was always expected for occasional short durations of a few weeks during critical points in a project.  However, that was different because there was an end in site for the overtime.  Now, there is no end in site.  For my own case, I was supporting two separate programs and the managers of these programs both essentially wanted at least 30 hours of support per week, if not more.
Engineers were given a 5% pay cut because of the economy.  This cut, combined with the number of hours worked, yielded an hourly pay that was lower than many hourly jobs.
The benefits have been slashed so much that HP is no longer better than most companies in regards to benefits.  In the past, HP had better benefits by a large margin than most companies.
I would have to continue watching as HP mistreated my fellow employees and friends.  There are a lot of examples I could give but one of the best examples is the rating system.  HP changes it rating system about every 2 to 3 years but the current system is about as bad as it could get.  The current system uses a 5 band system with a strict quota for percent of employees in each band.  A few years ago, the bottom band was designated to indicate that corrective action was needed for the employee.  With the quota system, at least 5% to 10% of employees have to be placed in the lowest rating band (requiring corrective action) with a requirement that if they don't improve to get out of the lowest band within a year, they will be fired.   After about 5 years of layoffs where many layoffs were based on performance ratings, the number of employees has been reduced to less than half the number of initial employees.  Now, employees that were originally right in the middle of the average performance band find themselves in the bottom band, destined for corrective action even if they were highly dependable and productive employees.  To make things even worse, last year HP changed the guidelines again so that not only the lowest band but even the second to lowest band are also required to go on corrective action with the threat of being fired if there is no improvement.  During employee meetings with local management, the managers clearly stated that none of the remaining engineering employees met the objective requirements for being identified as employees requiring corrective action but they said that the quota requirements forced their hands into rating productive employees as needing corrective action.  Of course, corporate HP does not officially require quotas.  However, at some level a quota has been implemented and the lowest rated performers, even though they are valuable contributors, are required to be placed on corrective action.
HP used to greatly value their employees and one of the top objectives for the company was to make HP a great place to work.  However, this all started changing 5 or 6 years ago and the objective of making a HP a good place to work was finally removed a couple of years ago.  Instead, benefits were slashed to improve the bottom line, and HP employees are now officially referred to as "human capital".  HP employees are basically considered to be an unnecessarily expensive component of company costs and the easiest portion to cut in order to achieve cost savings for the company.
There has been virtually no chance for career advancement at HP for the last 5 to 6 years because there have been excess numbers of managers and top level expert engineers while the work force has been continuously trimmed. 
Because I was fed up with HP, I decided to make the move to a new job and a new city despite the stresses this would cause for me and my family.  Only time will tell whether this was a good decision.
Jan. 30, 2010: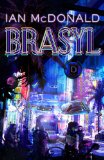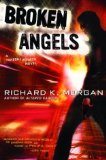 Two science fiction reviews added today.
Broken Angels is a terrific follow-on novel to Richard Morgan's outstanding first novel, Altered Carbon.  It once again features the remarkable anti-hero, Takeshi Kovacs, but this time, instead of investigating a murder mystery, he's on a treasure hunt on an alien planet in the middle of world war.  Broken Angels features lots of futuristic military action and an alien artifact mystery. 
Brasyl by Ian Mcdonald is a wild mixture of three stories set in the past, present, and future of Brazil.  I had unrealistically high expectations for this novel due to McDonalds previous novel, River of Gods, that takes place in another exotic country, India.  I thought River of Gods was fantastic and hoped that Brasyl would follow suit.  Unfortunately, I only liked one out the three storylines in Brasyl as I just couldn't generate much interest in the other two narratives which didn't have engaging characters or much coherence in their plots.
Jan. 16, 2010: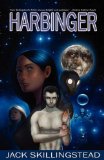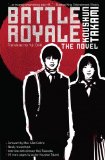 I added two new reviews today. One novel blew away my preconceived expectations while the other managed to land in the two star "OK" rating, proving that I don't only read top books.
First up, Battle Royale by Koushun Takami was an awesome thriller. I was a bit hesitant to try this novel from Japan with a reputation for lurid violence. However, it only took a few short chapters before I was completely hooked.  This isn't a hollow exploitation novel, it's an amazing thriller with terrific characters and a premise that keeps the tension increasing throughout.  I soon found myself completely addicted to the point where I lost serious sleep since I kept wanting to read just one more chapter.
Second up, Harbinger by Jack Skillingstead was an interesting science fiction novel about a young man who finds that his body has developed amazing healing powers and has almost completely stopped aging.  Some parts of this novel were terrific but in general the story was very uneven.  At times, the protagonist made really lame decisions.   See the full reviews by following the title links or by clicking on the book covers.
Jan. 1, 2010: Happy New Year!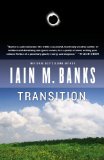 Here's to the dawn of a new decade! At least for today I plan to start off the new year with a positive outlook. Last year seemed to encourage a cynical outlook (look at all the examples of incredible corporate and personal greed). I think it's time to see the pendulum start swinging in the positive direction.
I just finished reading a really fun and well written new science fiction novel, Transition by Iain M. Banks. This is an alternate worlds thriller set in contemporary times. Banks provides some great humor mixed with exciting action. As a warning, there are also some quite disturbing torture scenes. See the full review by clicking on the title above or the book cover to the right. This was a great book for my first review of 2010.
Dec. 24, 2009: Christmas Eve Update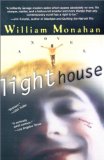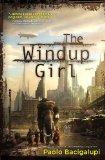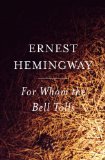 In my first update below, I forgot to highlight a couple of my latest book reviews.  I just finished the classic, For Whom the Bell Tolls by Ernest Hemingway and I can't recommend this novel highly enough as it is one of the best novels about war ever written.  Last week, I finished The Windup Girl by Paolo Bacigalupi.  This is a new science fiction book that just came out a month or two ago. It was a terrific first novel that should garner some recognition for Bacagalupi.  I also read Light House by William Monahan recently while I was on a business trip.  If you like laugh out loud comedy, don't miss it.
Dec. 21, 2009: Official Launch of Rat Race Refuge.com
This website is what's new!  Finally, after 8 months of part time preparations, 3 months behind schedule, my baby website is up and running just in time for Christmas!  I'm completely new to building websites so I realized there would be a steep learning curve.  I also expected a few hiccups along the way but I didn't plan on having to work so much overtime at my full time job.  That along with having two kids with lots of school activities created quite a challenge as far as finding time to work on this website.
So what can you find at Rat Race Refuge.com?  First of all, you can find the single best list of recommended fiction novels on the whole web, that is, if you're an adult and have good taste in fiction like I do (not that I'm biased).  I've consolidated lists of the best in general fiction, science fiction, and classics and I have straightforward reviews of almost all these novels.  Within general fiction, I have great representatives of crime fiction, thrillers, and comedy.  As you can see, I like variety and I think you will too. 
For more info on each recommendation, read my straightforward reviews.  I'm starting off with 50 reviews and I'll have more coming as fast as I can read and write.  I don't believe in writing reviews on books I've read a few years ago.  I have to write reviews right after reading the book while it's fresh in my head.  This means I need to re-read a lot of books since I didn't start writing any reviews until a about a year before I started this project.  The good news is that I have a long list of books which I've read that I know are terrific and are well worth reading again.  On the other hand, I also have a list of new books to read and I'm always getting new books recommended to me.  I plan to read and write reviews on an average of at least 4 books a month.  I'm also planning to write all the reviews myself so you can count on consistency.  Come back here regularly to see my latest reviews.
I also have some pages devoted to making espresso at home.  Take a look at the Coffee Corner and see how you can enjoy the best in high end coffee drinks at home without the high cost of the ubiquitous coffee bistros.  In the future, I'm planning on adding travel reviews but first I want to concentrate on expanding the sections that are up and running.
If you like this website let me know here and use the links on my review pages to make your next book purchases.  For that matter, go to my Links page and use the Amazon link to buy just about anything and I'll get a small donation which will help keep this site going.